Xeomin®
Xeomin® is a botulinum toxin product similar to both Botox® and Dysport®. We provide this as an option to reduce the lines around the forehead, eyes and between the brows in an effort to relax facial expressions.
In Boca Raton, Delray Beach, Boynton Beach, Fort Lauderdale and all throughout Palm Beach, Broward and Miami-Dade counties, we use Xeomin® for men and women who want to restore a rejuvenated, younger looking appearance. At liv Plastic Surgery, our goal is extraordinary patient care and incredible results. We look forward to meeting with you at your consultation.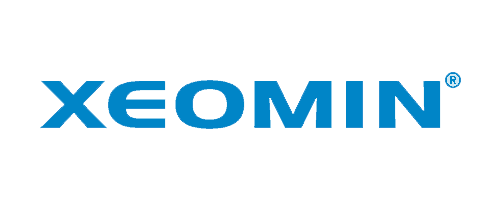 What is
Xeomin®?
Xeomin® is botulinum toxin, similar to Botox® and Dysport®. This injectable was developed to reduce muscle movement in order to diminish the appearance of severe worry and frown lines across the forehead and between the eyebrows. Lightening up these folds, creases and wrinkles, can help you to look more relaxed, alert and happy. When deep creases set into the facial skin it can make you seem angry or tired, even when you are feeling the opposite. When the muscle movement is reduced, the skin around those muscles will not wrinkle when facial expressions are made.
What are the Benefits of Xeomin®?
More purified form of the toxin than in other injectables
Faster results
Quick and easy to administer
No downtime
Am I a Good Candidate for Xeomin®?
You are a good candidate for Xeomin® if you are a man or a woman who:
Has pronounced lines across your forehead
Has creases or folds in between the eyebrows
Has crow's feet
How is Xeomin® Administered?
During the treatment, our nurse, Andrea, will administer Xeomin® directly into the targeted muscles that cause the contractions and ultimately the lines and wrinkles. These injections are virtually painless and are done with a very fine needle. Numbing cream is always applied prior to treatment. Once Xeomin® is applied, the muscles relax and do not move with your facial expressions, this allows the skin to remain smooth. In order to obtain optimal results, it is important to relax the muscles just enough to achieve a naturally refreshed expression without looking stiff. Our nurse, Andrea, has golden and gentle hands and is a nurse who cares about her patients. She will make sure that you are comfortable throughout your treatment.
How Much Does Xeomin® Cost?
The cost of your Xeomin® procedure will depend on your needs, the number of areas that you would like to treat and your specific treatment plan. Your experienced medical team will review all the costs associated with your Xeomin® treatment during your consultation. We offer financing in order to make your goals more affordable. We believe that everyone should be able to feel and look their best, and we want to help make that possible for you.
At liv Plastic Surgery, we look forward to helping you attain a naturally beautiful look. If you are located in Boca Raton or the surrounding areas in South Florida, including Delray Beach, Boynton Beach, Fort Lauderdale or anywhere throughout Palm Beach, Broward and Miami-Dade counties, contact us today. Our team is happy to offer you a customized plan that will inspire hope and help make you feel healthier and self assured.