Liposuction
If you have worked hard to lose weight but have not achieved your desired shape, liposuction may be your option. Pregnancy, weight loss, and aging can contribute to a flabby abdomen. Unfortunately, this often cannot be rectified with diet or exercise. Dr. Ress of liv Plastic Surgery offers the latest liposuction procedures for South Florida men and women. Located in Boca Raton, we serve patients in and around Delray Beach, Boynton Beach, Fort Lauderdale, and throughout Palm Beach, Broward, and Miami-Dade counties. We provide natural-looking results, advanced technology, and superior-quality care. You can expect the most stunning, unparalleled results by opting for liposuction in Boca Raton. Lipo allows you to alter your body the way you desire.
What is Liposuction?
Liposuction, or lipoplasty or lipo, is a procedure designed to reshape and slim body parts by removing excess fat. Liposuction permanently removes fat cells from the targeted area, helping you reach your body contouring goals. At liv Plastic Surgery, we utilize the latest technologies by offering VASER lipo.
There are various parts of your body where liposuction treatment can be performed. These include:
stomach
thighs both inner and outer
back
arms
buttocks
banana roll under the butt crease
enlarged male breasts (gynecomastia)
bra fat in women (the area in the front part of the armpit that pokes out when you wear a bra)
the neck
Liposuction is among the most common cosmetic procedures in the USA, helping more than 300,000 people eliminate stubborn problem areas. So many who undergo liposuction are so pleased with their results that they become walking advertisements for both the procedure and the practice.
Liposuction can be combined with other surgical procedures such as breast augmentation, tummy tuck, etc.
Before your initial consultation, all patients should do some basic research. Learn about the procedure and look at our many before and after pictures of liposuction patients to find photos of people with similar body types.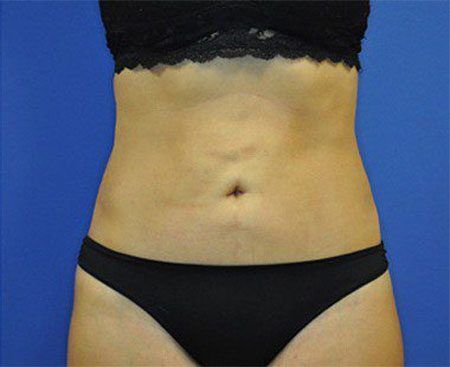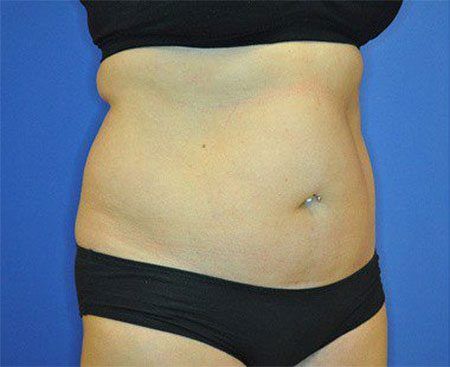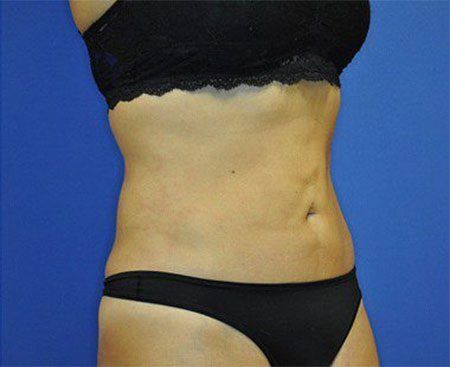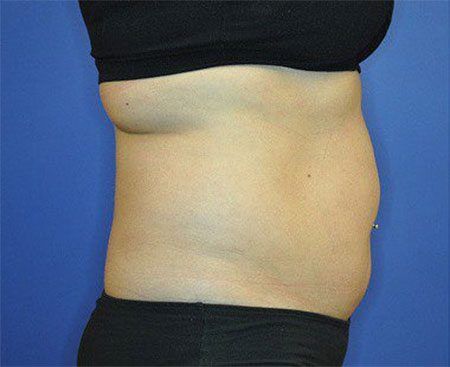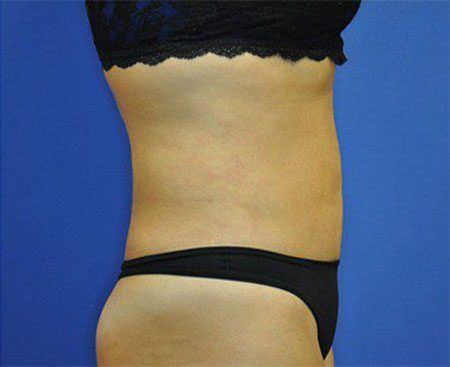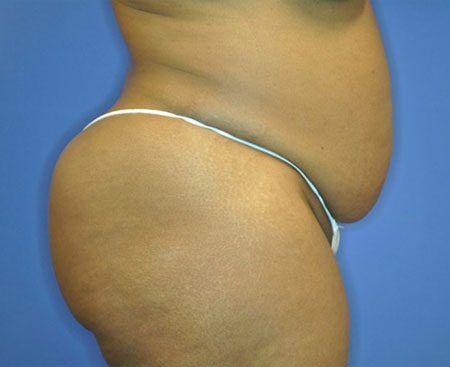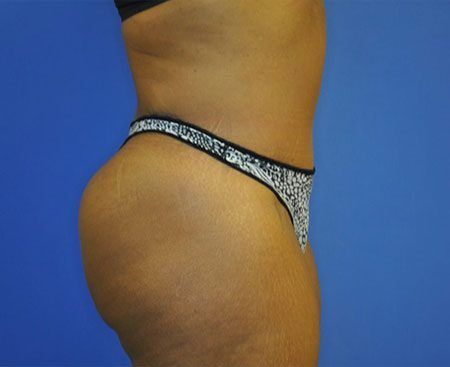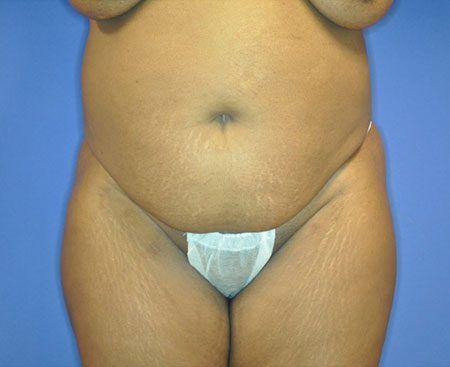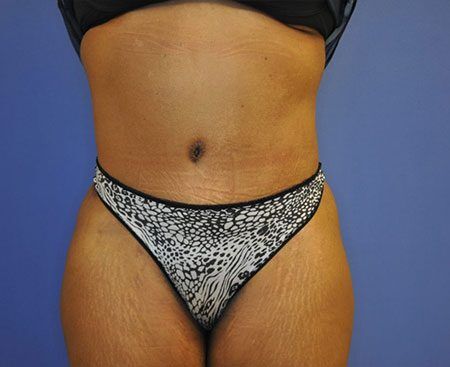 For more Before and After pictures click here.
Am I a Candidate for Liposuction?
Almost everyone has one or more areas in their body where the fat won't respond to exercise or changes in diet. Liposuction could be the answer if you've tried working on these areas without success.
You should be a good candidate for liposuction if you:
are within 15-20% of your ideal body weight
have firm skin with good elasticity (test by pulling your skin outwards and see how fast it bounces back)
have good muscle tone
maintain a consistent weight
Liposuction is NOT:
a form of weight loss or weight control - you will not lose any weight with liposuction procedure
a way to remove excess skin
is not a substitute for a tummy tuck or other lifting procedures

What Are the Benefits of Liposuction?
removes unsightly bulges of fat using minimally invasive technique
the cost of liposuction is less than many other cosmetic procedures
minimal downtime from work and other activities
instantly noticeable results
offers dramatically improved appearance
kickstarts and motivates many patients on their diet and exercise goals
What Are the Types of Liposuction?
All liposuction techniques have three basic steps: 1. injecting a saltwater wetting solution; 2. Applying energy to break up the fat for harvesting, and 3. collecting or harvesting the fat.
STEP 1. Wetting Solution: Wetting Solution: The wetting solution, also known as a tumescent solution, is sterile salt water at a concentration identical to your blood that contains numbing medicine (lidocaine) and dilutes adrenaline that shrinks blood vessels, so there is no bleeding.
STEP 2. Energy to Break up the Fat: Traditional energy is by using the surgeon's arm power with a rigid tube which can be traumatic to the tissues. VASER® Ultrasound Assisted uses ultrasonic energy to break up and melt the fat with minimal trauma to surrounding tissues into liquid, or small clumps so fatter can be removed very gently. SmartLipo® uses laser energy for the same but, in our opinion, less efficiently. PAL or Power Assisted Lipo uses a motor to vibrate a hollow tube, mechanically breaking up the fat.
STEP 3. Harvesting the Fat: This procedure is performed with a hollow tube (cannula). Depending on the surgeon's preference or the treatment area, these come in different diameters and patterns. These cannulas may also be motorized to improve efficiency.

What is VASER Liposuction?
VASER® liposuction is a minimally invasive alternative to traditional liposuction in which ultrasound-assisted technology is used to break up the fat cells into smaller cells. VASERlipo® utilizes the unique VASER® technology to turn fat into liquid. It then promptly extracts the liquid from the body. This leads to quick healing and an outcome that looks natural and toned. At liv Plastic Surgery, we utilize the latest technologies by offering SmartLipo® and VASER® liposuction.
They can help you achieve beautiful results that you will notice right away. Dr. Ress of liv Plastic Surgery offers VASER liposuction procedures for men and women in South Florida. Located in Boca Raton, Dr. Ress serves patients in and around Delray Beach, Boynton Beach, Fort Lauderdale, and all throughout Palm Beach, Broward, and Miami-Dade counties. Dr. Ress is here to provide you with natural-looking results, advanced technology, and superior-quality care.
VASER liposuction uses state-of-the-art ultrasound technology that targets only the unwanted fat pockets and leaves all surrounding areas untouched. By doing this, VASER liposuction produces smooth contours with a much faster healing time. You will see great results with a shorter and quicker recovery time than with traditional liposuction.
How Much Does VASER Liposuction Cost?
VASERlipo®, SmartLipo®, or even traditional liposuction are all considered cosmetic procedures and therefore not covered by insurance. The cost of your VASER® liposuction procedure will depend on your aesthetic goals, the areas you would like to have treated, and your overall treatment plan. During a consultation, Dr. Ress will review the cost of all your options, so there is never a financial surprise. We believe that an investment in yourself is the best investment you will ever make, therefore, we offer financing so you can achieve your aesthetic goals both physically and financially.
During your complimentary consultation, Dr. Ress at liv Plastic Surgery will determine if VASER® liposuction is right for you. Contact us today if you are a woman or man yearning to look your best in Boca Raton or any surrounding areas of South Florida, such as Delray Beach, Boynton Beach, Fort Lauderdale, and all throughout Palm Beach, Broward and Miami-Dade counties.
The Benefits of Vaser Liposuction
There are many reasons why Vaser liposuction can lead to a more comfortable recovery and end up causing fewer health complications in the future. These include:
Minimally invasive surgery which does not require any major incisions
The treatment targets only the fat and will not cause harm to other tissues in your body
It's tough on fat but gentle on core areas like the arms, chin and neck
Recovery time is shorter due to less damage on surrounding tissues and blood vessels
Pain is minimal because the treatment is minimally invasive
There is no need for stitches
How Much Does Liposuction Cost
Liposuction surgery cost depends on how many body areas you want liposuction treatment on. The liposuction prices in Boca Raton are determined exactly at your consultation with the surgeon at liv Plastic Surgery, where we will work with you to determine your best treatment options to achieve your desired look.
The cost of liposuction will include:
the surgeon's fee based on the number of areas treated
a small facility fee
a fee for anesthesia if required
Each of these is considered 1 area:
upper abdomen
lower abdomen
flanks
bra fat
arms
Discounts are given for treating multiple areas at the same time.
As of January 2020, treating two areas will cost roughly $1899*
Local anesthesia is used most of the time. We recommend general anesthesia when treating large or multiple areas so we can be as aggressive as possible in removing that pesky fat.
Why is Liposuction So Popular?
This procedure has gained more popularity over the years, thanks to the ways how liposuction works. Patients increasingly want their plastic surgery to be less noticeable, which is what liposuction can offer.
Liposuction is so beloved because of its simplicity and its proven success rates. Additionally, it is a fairly quick procedure that produces results. The procedure involves the surgeon inserting a cannula (small hollow tube) just below the skin where the excess fat is located. Then, using a back-and-forth motion to break up the fat, the surgeon creates small bubbles that are suctioned out of the body.
VASERlipo® uses state-of-the-art ultrasound technology. This technology allows the surgeon to focus on targeting only unwanted fat while preserving the surrounding tissues (such as nerves and blood vessels). By doing this, VASER® liposuction produces smooth contours and a much faster healing time. As a result, patients see greater results with VASERlipo® than standard liposuction, in addition to a quicker recovery.
Pre-Surgery Consultation
Results from your lipo procedure can be incredibly dramatic, but if you opt for liposuction in Boca Raton, they will be more than satisfactory at the same time. Expect significant improvement in your shape, especially how you fit in clothes, but even more in your self-confidence. Weight loss, however, is not possible via liposuction.
During your consultation, we will determine which liposuction method suits your needs. Contact us today if you are yearning to look your best in Boca Raton or any surrounding area of South Florida.