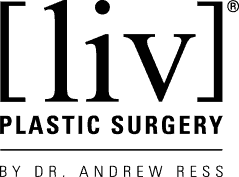 liv Plastic Surgery

Linda Caruso Very positive experience from the moment I signed in with the receptionist. I purchased a Groupon for Dysport (3 areas) and was introduced to Andrea who would be performing the injections. She was very professional, the office was very clean and I was made to feel very much at ease. We also discussed some of my other concerns and I was then able to meet Dr. Ress for a consultation. He listened, made a suggestion for helping to correct areas on my face that had been very troublesome, and within minutes of talking to him, I liked his calm kind "bedside manner" ; I asked him if he had time then and could do the laser treatment I needed at this first initial visit. I was there, partially numb and felt an inner ease to go for it. It has been four days now, I'm healing very well, and know I made the right decision. He is a very competent doctor, is certainly well qualified with attendance at some of the most prestigious universities and medical schools, double board certified, and I really appreciated his "wait and see" how this first procedure heals, and allow for some time to pass to know where we might proceed from there. Not pushy or aggressive to sell me more services; only a concern to have me return twice this week to make sure I was healing well. I really, really have nothing negative to say about my experience with the Liv Plastic Surgery Center and so happy I chose to use Dr. Ress. Looking good, so far.
Read more on Google
---

Liv Plastic Surgery
Ashley Friedman I got rhinoplasty done two and a half weeks ago. From the moment I met Dr. Ress I knew that he was so intelligent and would do a great job. Even though I still have some more healing to do I am so happy with the results. The staff is also amazing and I felt well cared for after surgery. I honestly couldn't have chose a better doctor to do the procedure. I feel more confident every day since and it's like a new lease on life. Thank you so much Dr. Ress for doing such a great job, I can't thank you enough.
Read more on Facebook
---
Lisa S.
I have been wanting Liposuction for a few years now after having three children and a flabby belly from C-sections. I went to Liv plastic surgery after seeing their Groupon and reading the many positive reviews it earned. The staff was very friendly and answered all my questions with confidence. I just completed the Vaser Liposuction on my lower abdomen and outer thighs. Dr. Andrew Ress and his nurses were very professional and extremely kind to me. The surgery was painless and so far has given me the results I was looking for. I highly recommend anyone seeking liposuction to visit Liv plastic surgery!
Read more on Yelp