Hi-Definition Neck Lift
Dr. Andrew Ress of liv Plastic Surgery offers Hi-Definition Neck Lifts to men in Boca Raton and the greater South Florida area, including cities such as Delray Beach, Boynton Beach, Fort Lauderdale and all throughout Palm Beach, Broward and Miami-Dade counties.
What is a
Hi-Definition Neck Lift?
The Hi-Definition Neck Lift is unique to liv Plastic Surgery. Dr. Andrew Ress utilizes a proprietary internal stitching method that he developed to create and maintain the perfect neck shape for up to 10 years. This procedure does not just lift the neck, but also improves facial sagging, an added bonus that allows our patients to feel even more confident in their appearance.
Each Hi-Definition Neck Lift is performed in our office operating room, under local anesthesia. Dr. Ress understands the crisp, clean look that men want, and is skilled in delivering only the most impressive results.
Before and After | Male Neck Lift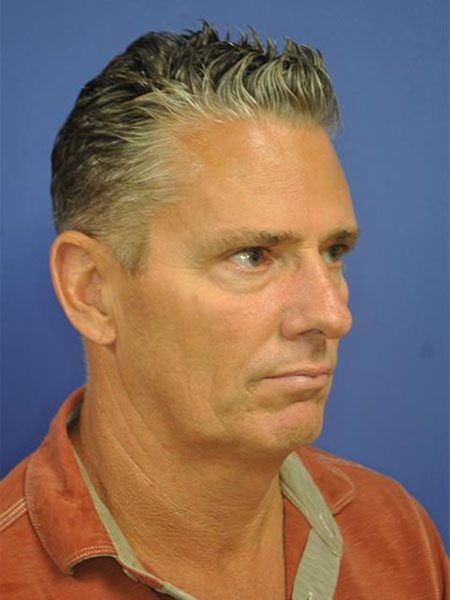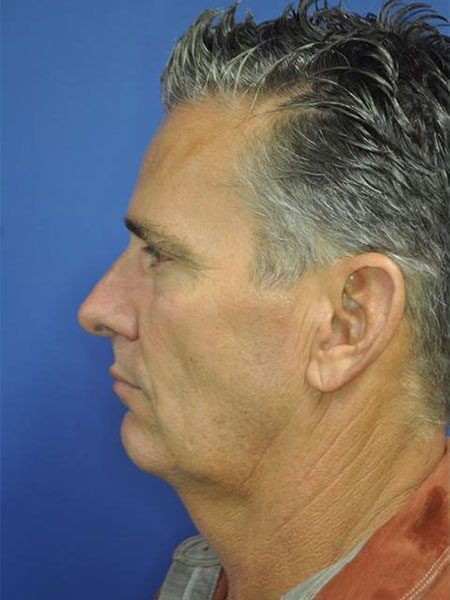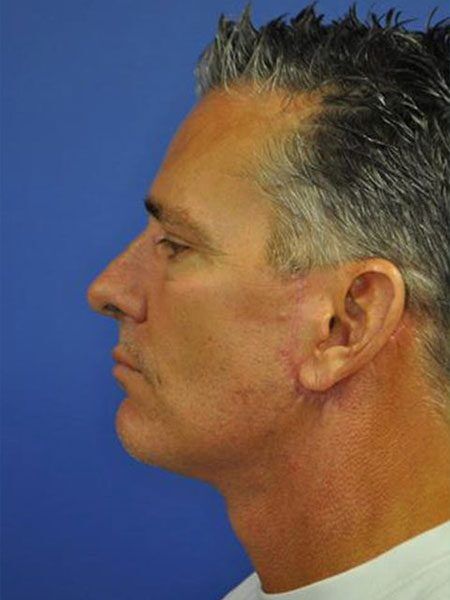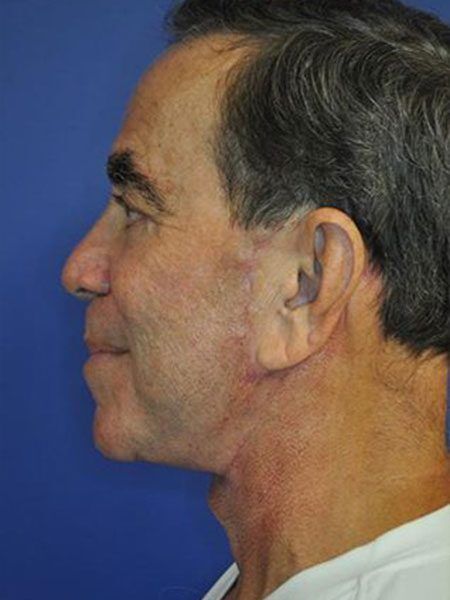 Benefits of Hi-Definition Neck Lift for Men
Results lasting up to 10 years
Treats facial sagging and provides lift
Achieves a 90-degree neckline
Minimal downtime
What is the Recovery Time for a Hi-Definition Neck Lift?
The procedure itself takes only a few hours and requires very little recovery time. Patients may return to work as early as three days after their appointment with minimal pain and are permitted to exercise again after two weeks.
How Much Does a Hi-Definition Neck Lift for Men Cost?
The cost of your Hi-Definition Neck Lift will depend on your unique treatment plan. Dr. Andrew Ress will develop a plan just for you based on your needs and desired results. We offer financing in order to make your goals more affordable. We believe that everyone should be able to feel and look their best, and we want to help make that possible for you.
Not to mention the added benefit that an improved first impression can make in the dating world and in the bedroom. In this social age of Instagram, Tinder, Bumble and more, getting the picture in the app to match the face in real life is of the utmost importance. Which way will she swipe? It all comes down to the age-old question, "What do women want?" What she wants are classic features that make a man, manly: a fit body, a great smile, and a strong jawline. There's no strong jawline with that turkey gobbler neck.
So, if you are seeking a Hi-Definition Neck Lift, liv Plastic Surgery can help.
Fortunately, a Hi-Definition Neck Lift exists to help men reclaim their vitality and get back into the game. To learn more and to determine if this procedure is right for you, contact liv Plastic Surgery. Our practice serves patients in Boca Raton and throughout the communities of Delray Beach, Boynton Beach and Fort Lauderdale.