Create a MyFavorites account and save any before and afters you think you might like to use as examples to show us.
Liposuction: Patient 36
Before
Liposuction: Patient 36
After
Liposuction: Patient 36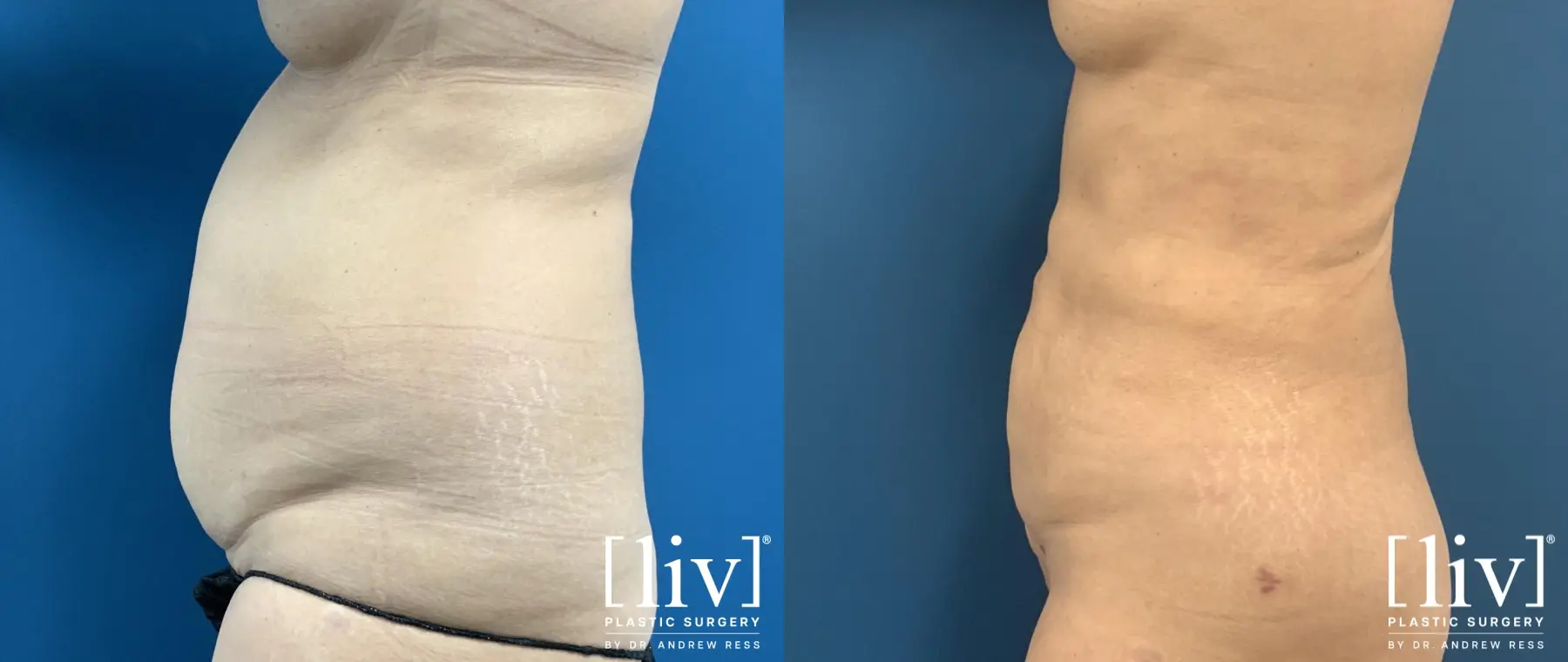 This patient wanted to have a slimmer abdomen and flanks area so that she could fir into smaller size clothing. She has had a couple pregnancies, which resulted in excess skin on her abdomen. An abdominoplasty was advised for the excess skin, but the patients primary goal was to fit into smaller sized clothing and have a good body countour in clothing. Vaser Liposuction was performed on her abdomen and flanks area.
Age: Between 46 and 55 years old
Weight: Between 155 and 165 pounds
Height: 5'0" to 5'3"
Gender: Female
Post-op Timeline: 2 Months
Technique: Vaser Liposuction