Create a MyFavorites account and save any before and afters you think you might like to use as examples to show us.
Upper Blepharoplasty
Before
Upper Blepharoplasty
After
Upper Blepharoplasty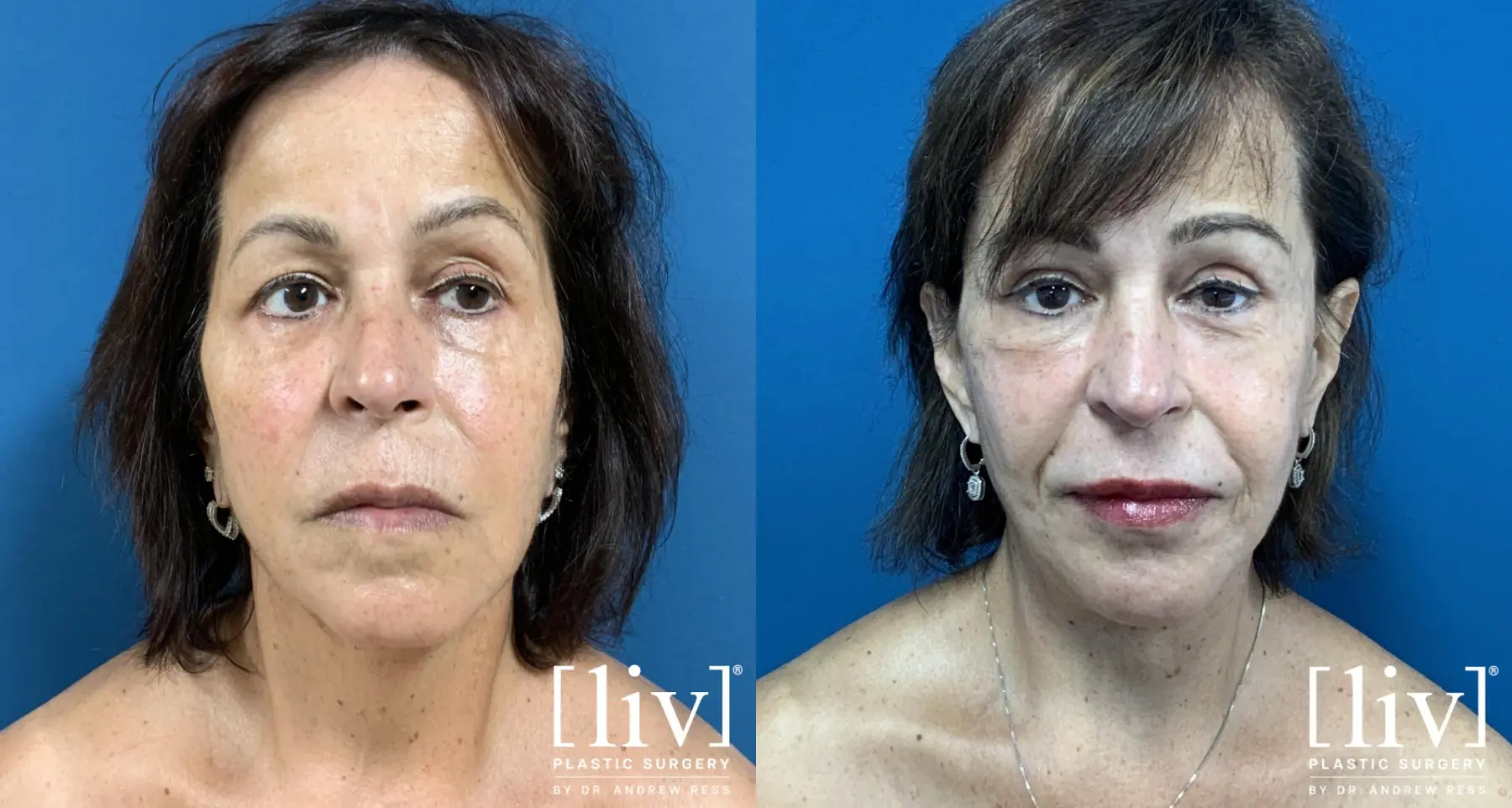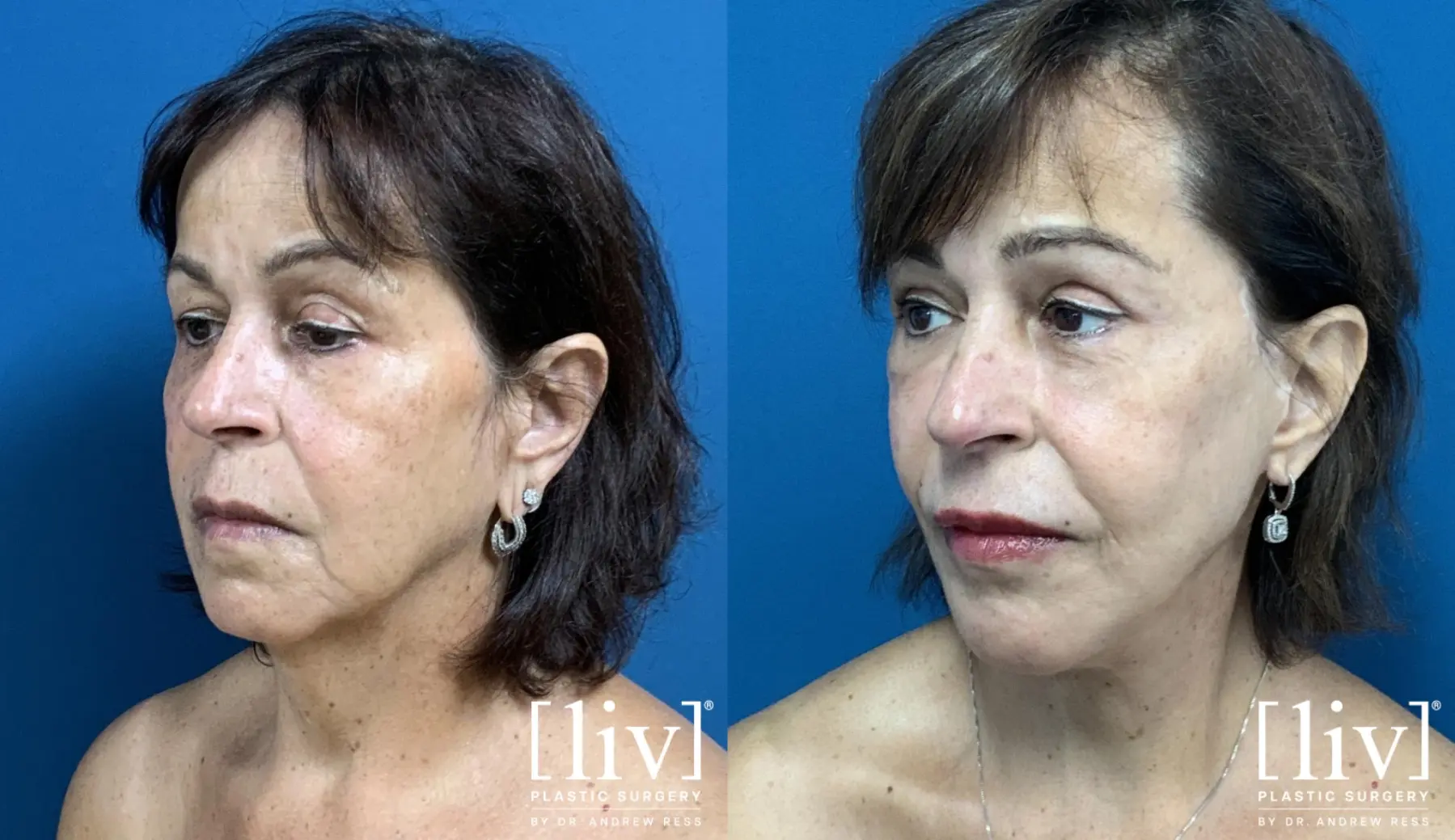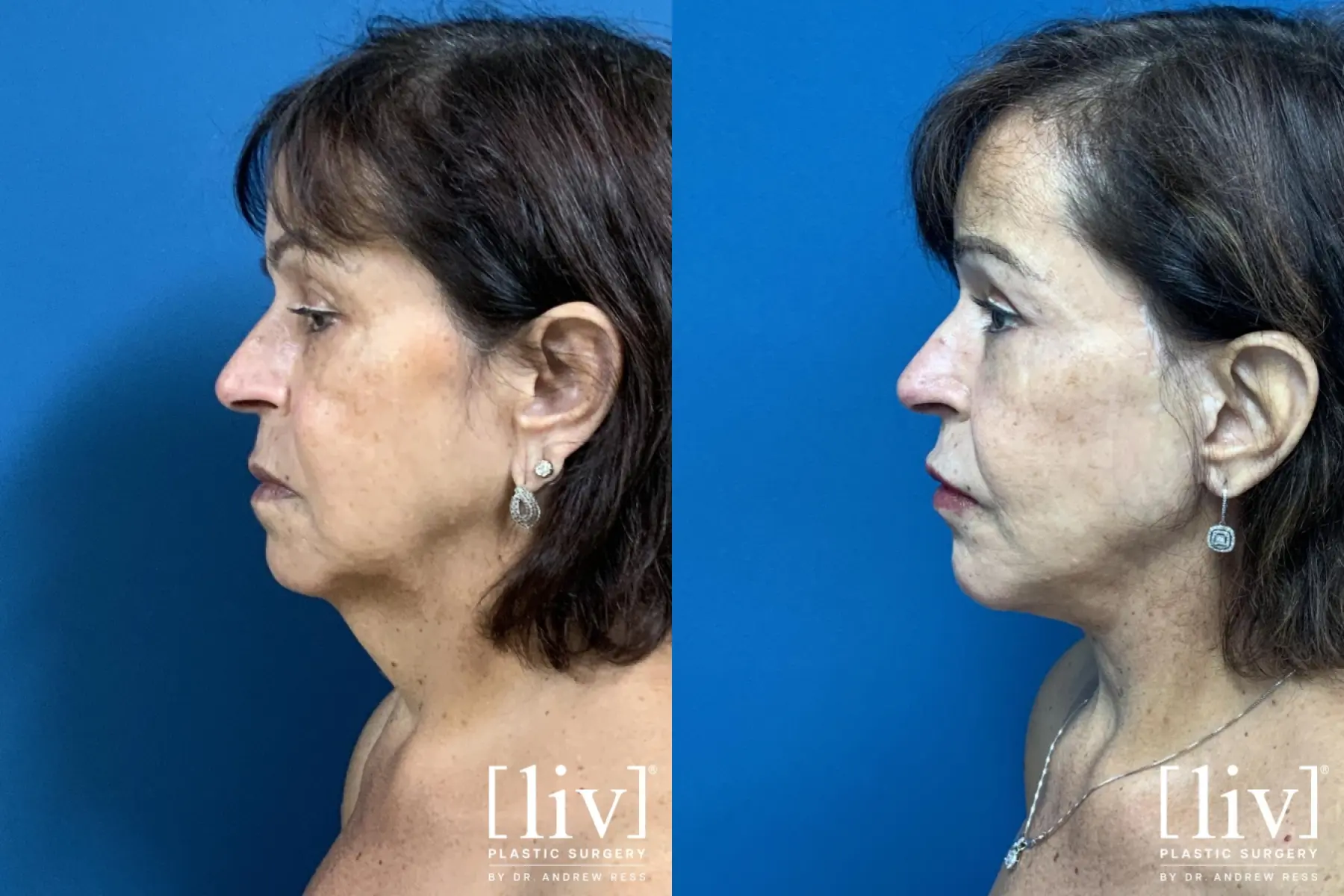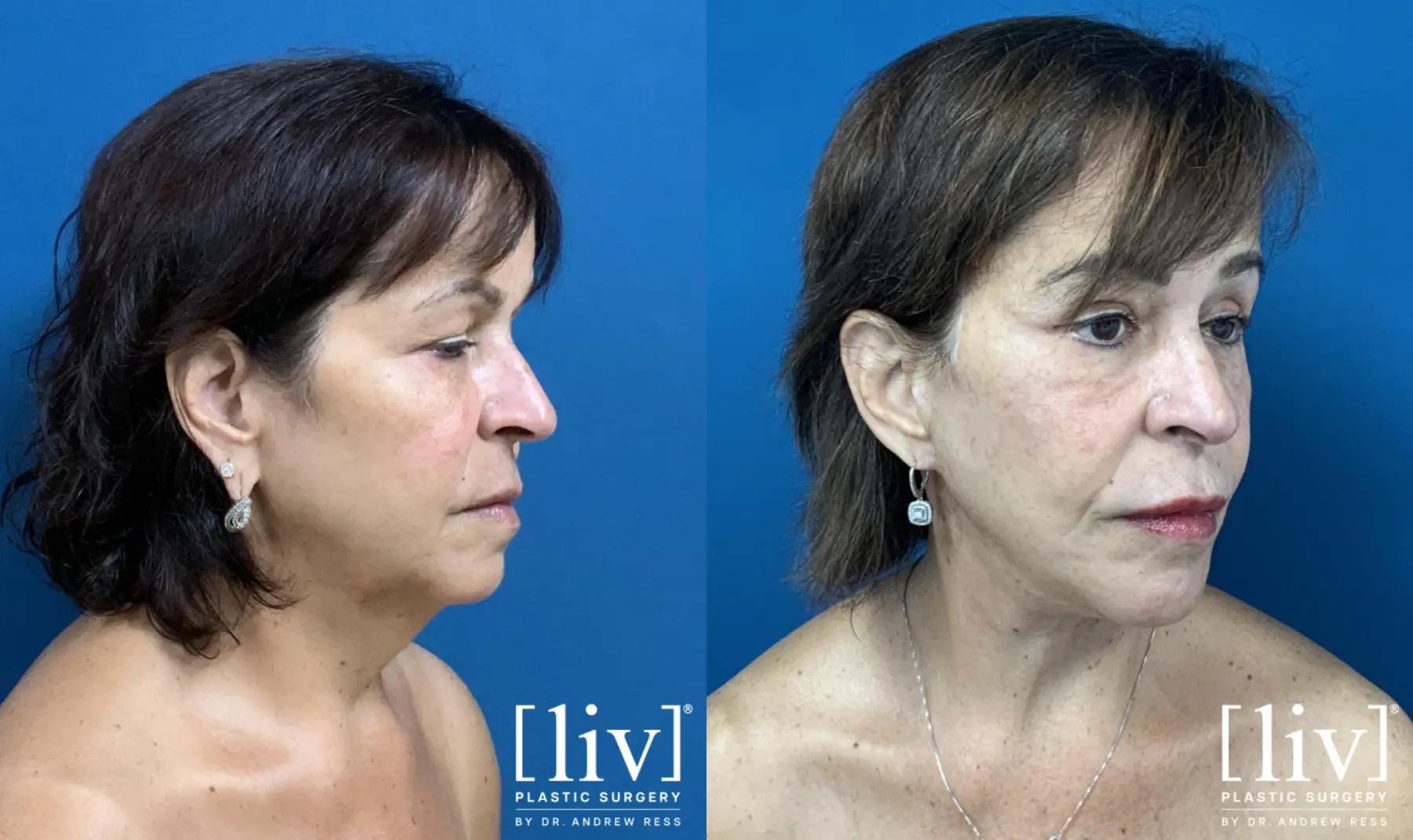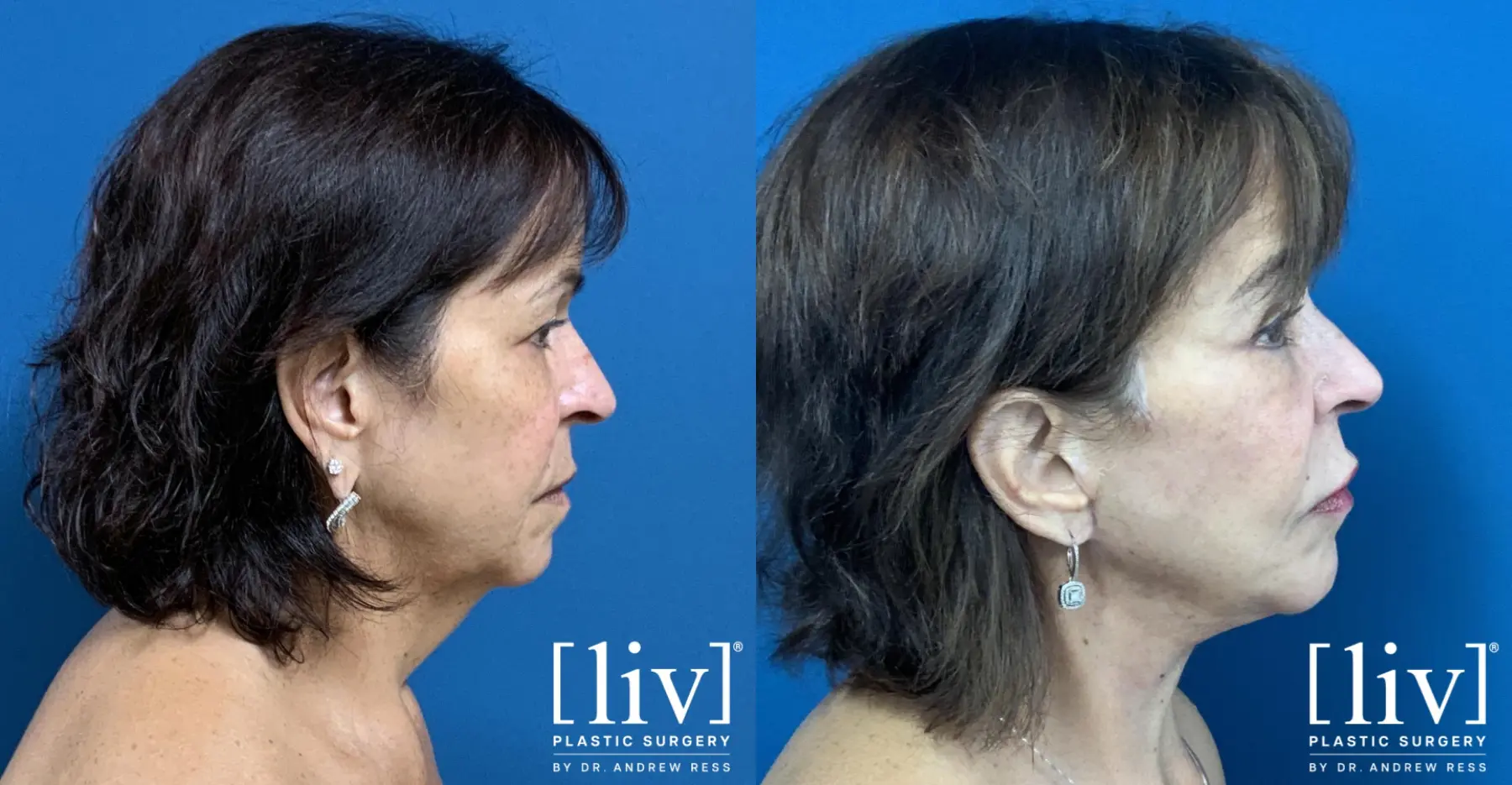 This patient wanted a younger look with definied cheeks and jawline, a much smoother neck and eye skin. A face and neck lift with a fat transfer is great procedure to achieve that, as it gave this patient a sharper jaw line, smooth neck and voluminous cheecks as well. The upper blepharoplasty procedure got rid of her excess eye skin and resulted in a refreshed look for her eyes.
Technique: Facelift and Necklift with Upper Blepharoplasty and Fat Transfer