Skin Cancer Removal in Boca Raton
What is Pdema Skin Cancer Removal by [liv]®?



[liv]® Pdema is an exclusively effective skin cancer removal technique that combines MOH's excision surgery with an advanced diagnostic assessment of the removed tissue. The procedure is precise excision of the outer edges/margins of the skin/tissue. This method of skin cancer removal demonstrates comprehensive skin cancer removal as well as the preservation of healthy skin/tissue.
The Benefits of a [liv]® Pdema -Skin Cancer Removal:
Effective Skin Cancer Removal - Real time assessment of affected tissue sample.
Thorough health and treatment results for skin carcinoma and advanced lesions.
Reduced scar tissue and preservation of healthy skin/tissue.
Minimal downtime

Invest and Address: Did you know?
If you can see the sun, the sun can see you. Monitoring the body is the most important safety measure one can take. Remember the ABCD rule.

[liv]® Skin Cancer Assessment:
Asymmetry: If the shape of one side of the growth does not match the other side.
Border: If the edges of the growth are rough or ragged.
Color: If the color is not consistent. Any uneven shades of red, brown, black, white, tan etc.
Diameter: If the size is large or grows larger, usually greater than 6 mm.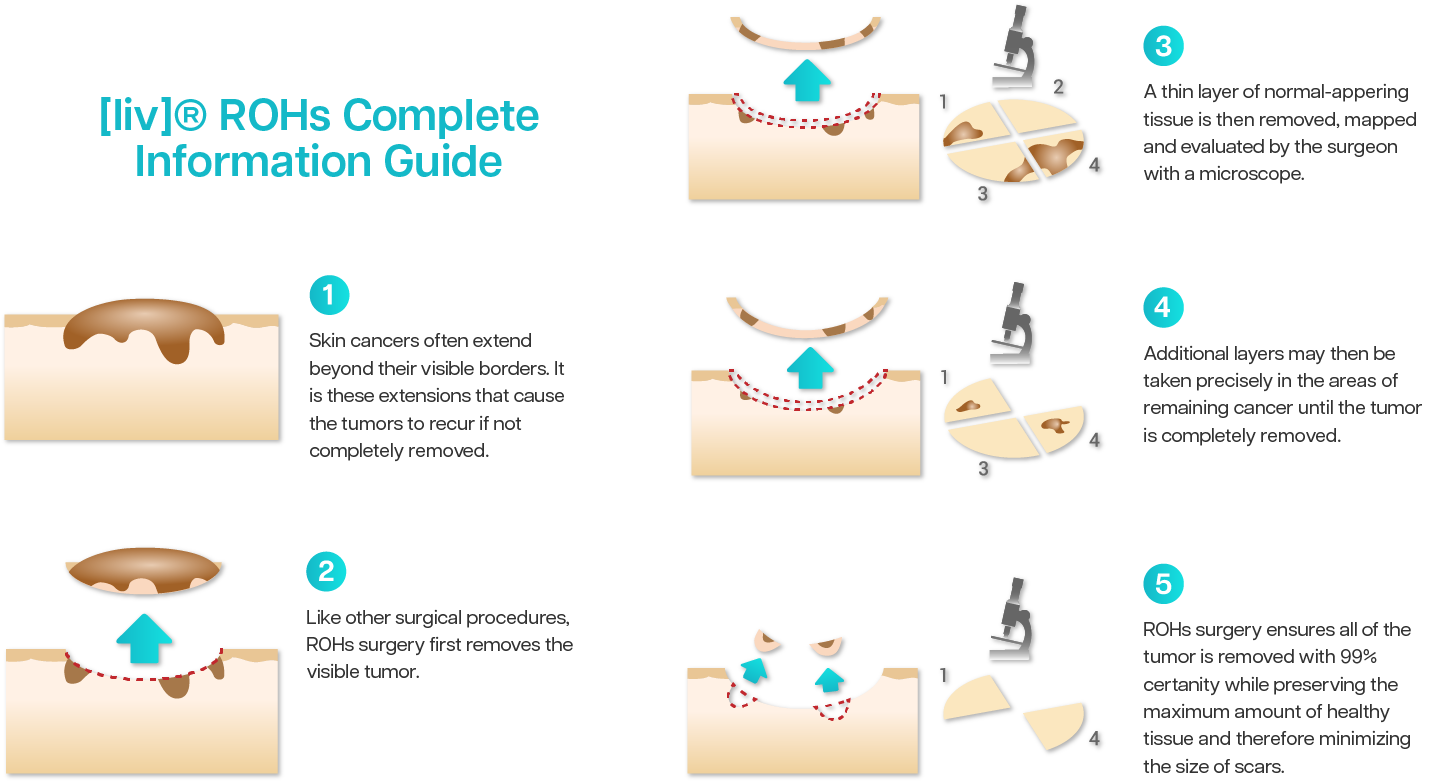 The Basics of Pdema Skin Cancer Removal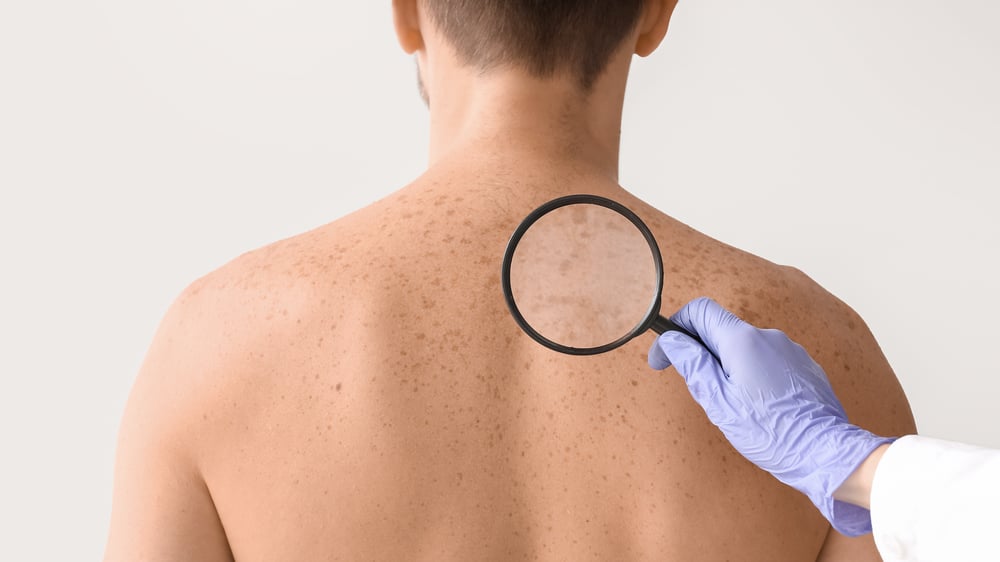 Healthy Skin Monitoring Best Practices
Monitor face, ears, neck, chest, and belly. Women will need to lift breasts to check the skin underneath. Check underarms, both sides of arms, the tops and palms of hands, in between fingers as well as under fingernails and toe nails.
The best time to do a skin check is after a shower, in a brightly-lit room. Move through each section of the body. Start at the top of the head, face, ears, scalp, body, legs and toes (in between each toe)
Contact [liv]® Plastic Surgery today for a complimentary [liv]®SkinScreen. The assessment is complimentary and takes 15min!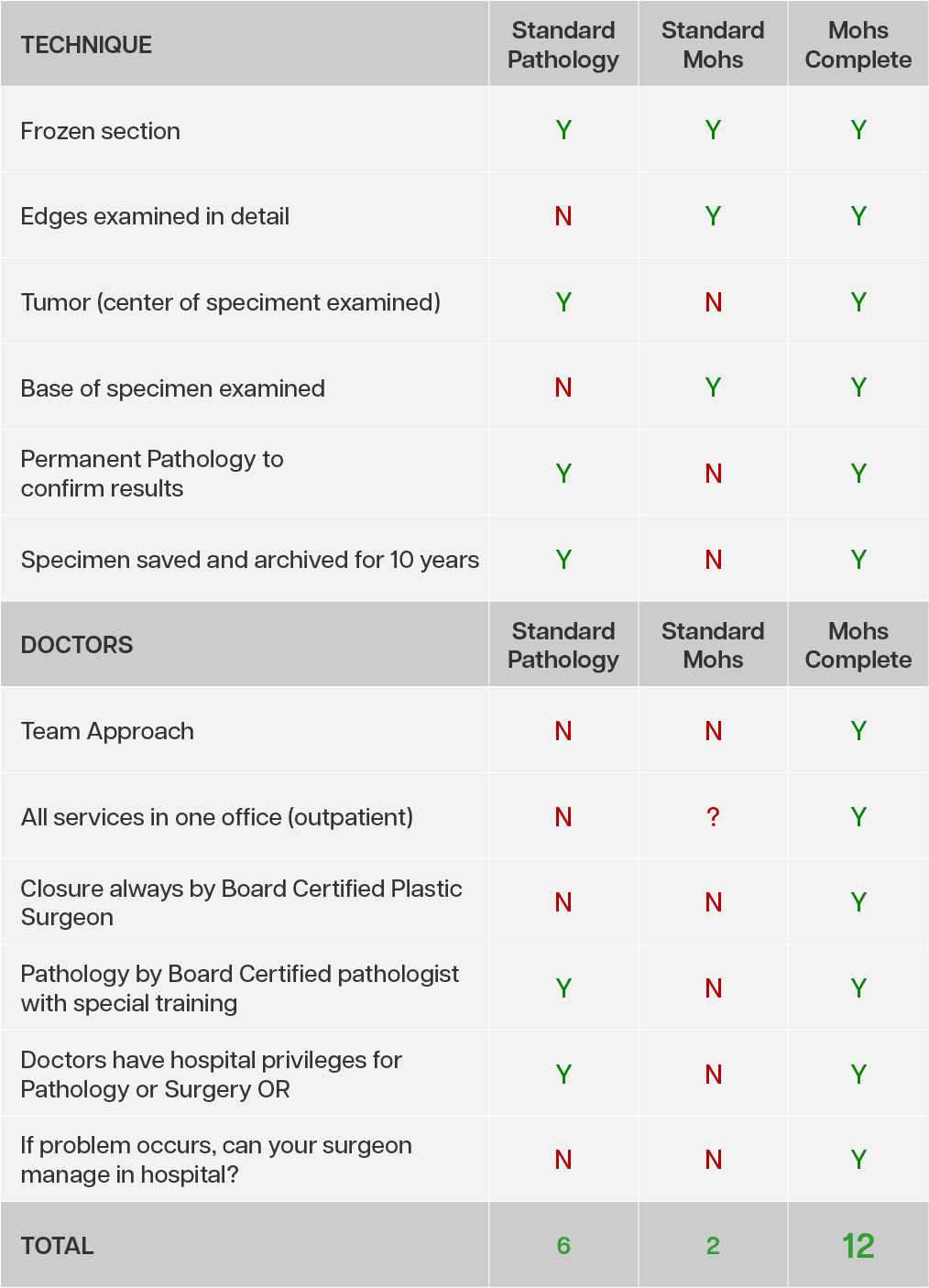 Frequently Asked Questions
How is Mohs different from regular surgery?
The difference between Mohs surgery and routine excisional surgery is that Mohs is done in stages while you wait for lab results, which are obtained immediately on site, rather than the tissue sample being sent to a lab for results days later.
Is Mohs surgery just for melanoma?
Mohs surgery is a highly skilled and precise surgical technique for the removal of various types of face, head and neck skin cancers, including basal cell carcinoma, squamous cell carcinoma and melanoma.
How long is recovery after Mohs surgery?
The Mohs surgery recovery process can take up to 2 weeks. During this time, keep your wound clean and dry, apply ointment, and protect the area from sun exposure. Stitches may need to be removed after 7-10 days.
How painful is Mohs surgery?
Mohs surgery is nearly painless. Patients typically experience very little pain during and after Mohs surgery, apart from the initial injection of an anesthetic to numb the area beforehand
Other Popular [liv]® Procedures
[liv]® Plastic Surgery

Enhancing Beauty and Changing Lives in South Florida
At [liv]® Plastic Surgery we offer facial surgery procedures for patients in Boca Raton and throughout South Florida.
Our expertly trained physicians and professional medical team are here to help you look younger, appear more rejuvenated and feel more confident.